Welcome!
At the moment I am creating "Luthiers private stock" series basses that consists of popular models under the Artist, Ozellman and Purist basses, and custom shop will be a completely another thing. Good thing is that the Private stock basses won´t cost as much as the custom shop ones purely because I can build them in batch of four. But every bit as fantastic craftsmanship and excellence.
Prices, pictures and specs will be up soon, so exited! All the best!
Christian Olsson    |    Luthier    |   Unicornbass

The Bassguitars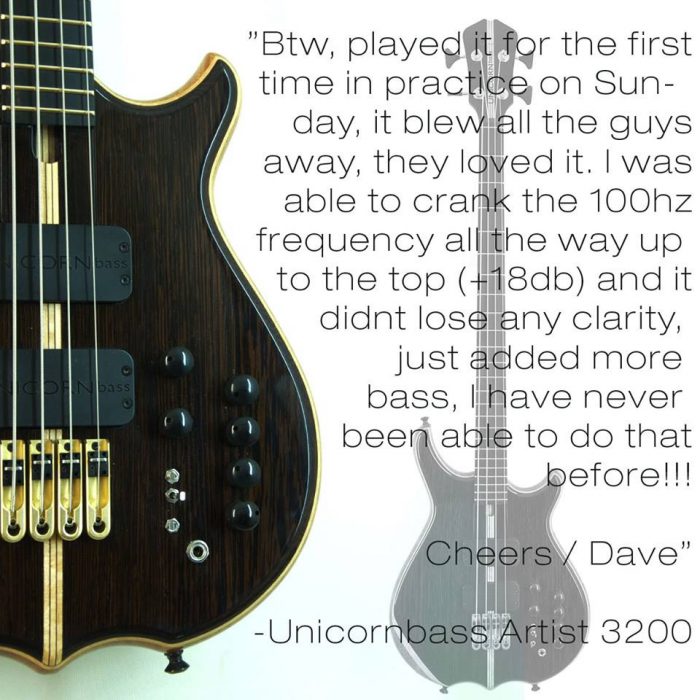 Artist 3200 - Fast, punchy and bold
This bass began as a project for legendary bassplayer, Mark King of Level 42, and the carte blanche it began from. Last year I built a very special version of the bass itself with the improvements that had gained from almost ten years of R&D and that bass became so popular I now launch it as a model of its own. Based upon the Artist MK I model, It has a slightly smaller body, shorter and thinner horns. 32" Scale and a wonderful neck shape makes it as fast and playable as anything else on the planet…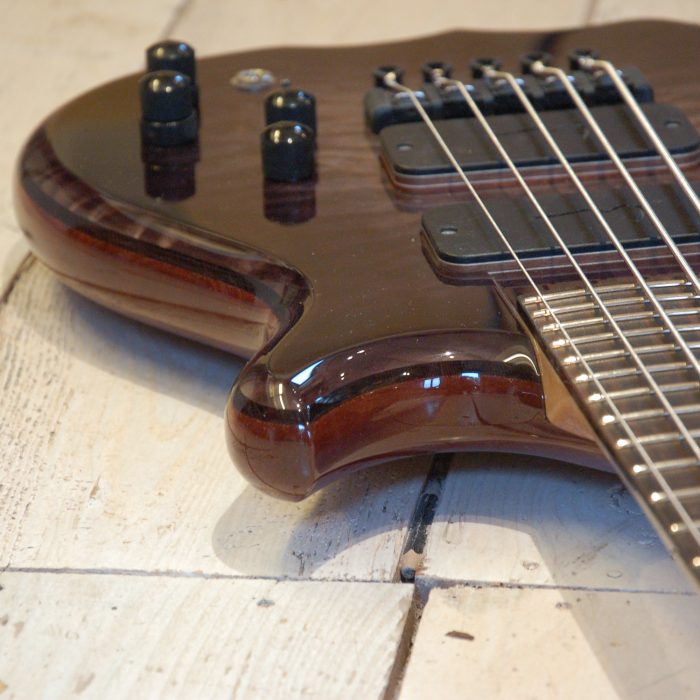 Unicornbass Artist 10th anniv.
When i set out to make this bass I did not realise that it would be a 10th anniversary bass.. as it grew forth I saw the potential in this bass to be something that is very substantially a bass "to rule them all". Made from the finest materials and with craftmanship second to none it was clearly a very intresting package. Only ten will ever be made exactly like this with numbered signature on the back of the headstock. A rare, fantastic handmade bass indeed.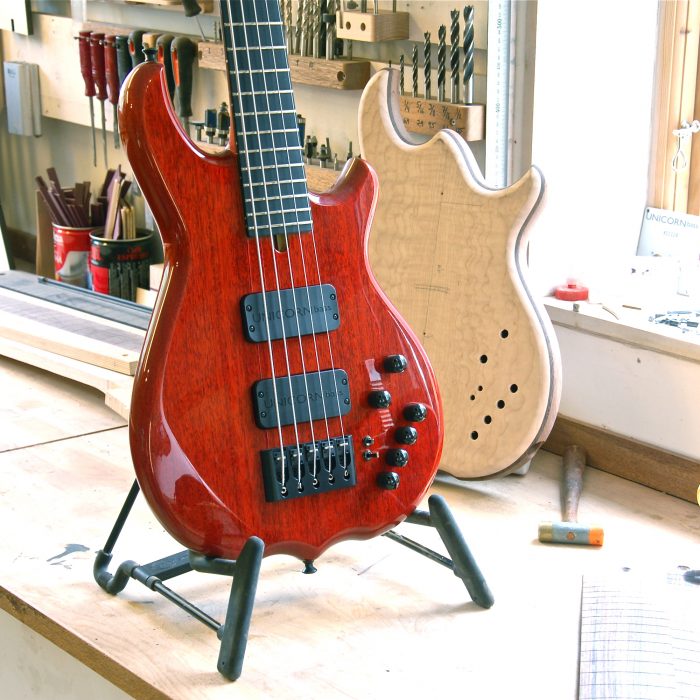 Artist style bassguitars
The Artist series basses combine the best craftmanship with the best master grade materials. Easily at home as a fantastic inspiring solo instrument thanks to it´s ultra fast response and clarity it can handle any style from Jazz to metal and everything in between with ease. QUAD pickups and the best bass-preamp available makes this bass second to nothing.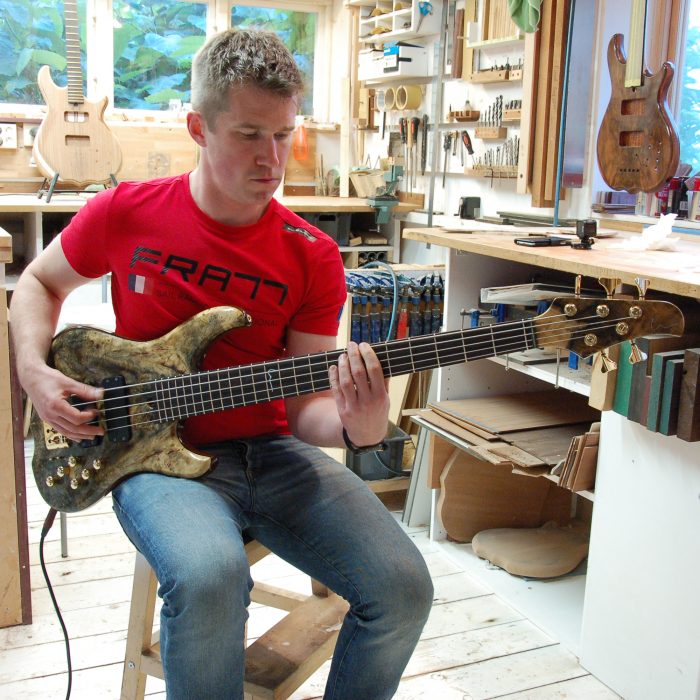 Ozellman style bassguitars
Performance and versatility.. Through careful selection of woods and design this bass really has all the dynamic range both through extremely responsive  design  and carefully in-house designed pickups coupled with the best preamp in the world with specs that our competitors don´t even come close to, the result can only be of a different breed altogether… This bass is where craftmanship and high-end technology meets in a harmony.  Each bass is signed and made for each customer individually!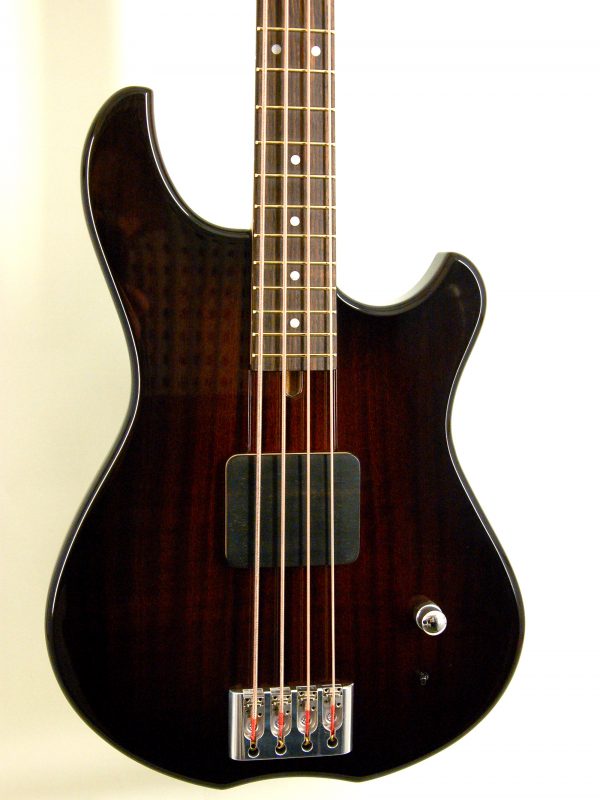 NEW! the Purist bass
combining the best of the past and the future
The all new bass, the Purist, has been a three year work in progress combining the lightness, resonance and growl from those classic 60´s basses but with more definition and better bottom en but still that "analogue" sweetness. If you have searched for the right custom made bass but often have striked out because of that often "stiff" feel and sound, this bass is THE ONE you must check out!
YouTube picks
Ronny Steadfast Johansson
Ozellman figured walnut custom 6
Zachary Beard
Unicornbass ozellman maccassar 5
Fredrik Bergqvist – Sole Syndicate
Unicornbass artist ltd edition 5 string
Blogposts