Neck recovery
A 12 month year old bass gets a new life with a new trussrod that actually work, reinforced neck, and a brand new fretboard with glue set titanium alloy frets. From good to excellence in one week.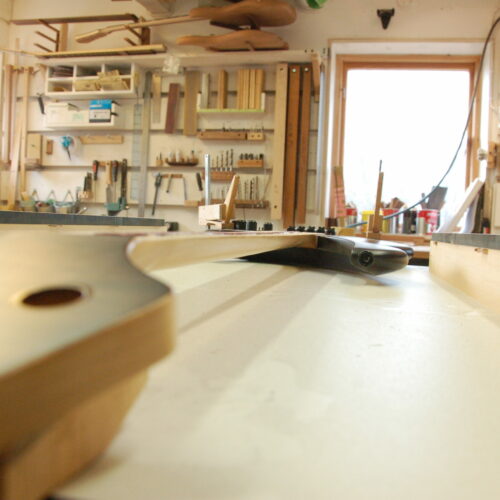 After the reinforcements are glued in, there´s a two day wait for the neck to stabilise before doing the final planing of the neck. Done properly, the end result will be +/- 0,0 mm perfect. What this does is that you´ll have no problems adjusting the bass to a very low action without buzz and adjusting with our two way trusses will allow perfect adjustment along the entire neck length.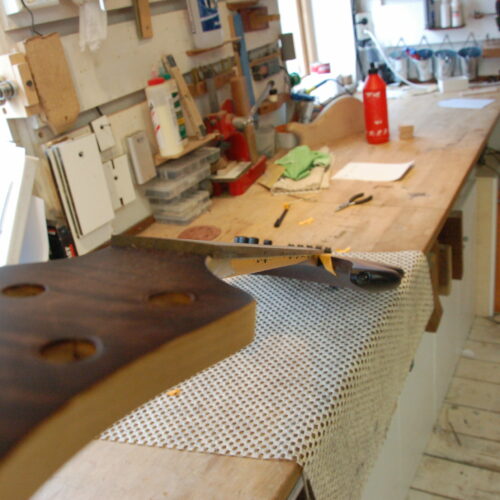 Fretboard on and now´s the trimming part. Here´s a secret: Many of the "warped" necks i get in from all over the world are actually warped because of the fretboard setting just a bit off then glued. This forces the neck to a warp that can be visible after a couple of years. But since no one has got warranty after a couple years this is irrelevant to manufacturers. I made a special jig that guarantees excellent results everytime. But it takes 10 minutes more time to use… Hence factories won´t use the method. And voila: Warped necks.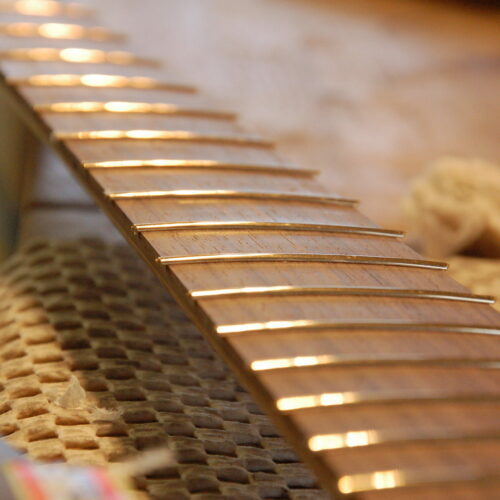 Frets in place and glued. Why glue? Well, for starters, as a bass manufacturer I have the luxury of doing A/B experiments and glued in frets sound better believe it or not. It´s time consuming, that´s why very few use the method though. Our frets lasts up to four times as long as the standard frets used. Less fret dressing, better tone. I can re-fret your bass / guitar with these ones. And I will always plan the fretboard to perfection before a refret. Just a fraction.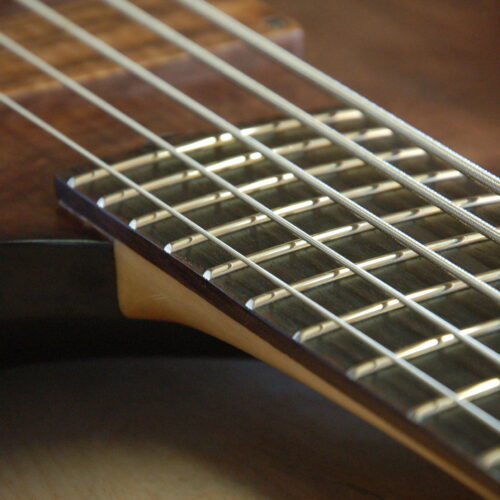 Now sports a fantastic response all over the fretboard and has a fantastic low B string undistinguishable from the E string. As it should be. Some would say scrap the bass but there was clearly a potential in it so instead he got a bass that plays and sounds like a €5000 bass and he is very happy with it.