Fretless ebony board conversion
What do you do when you got an old friend in the closet unused because of a warped neck and bad trussrod? Leave it to me and you will get it back way better than new!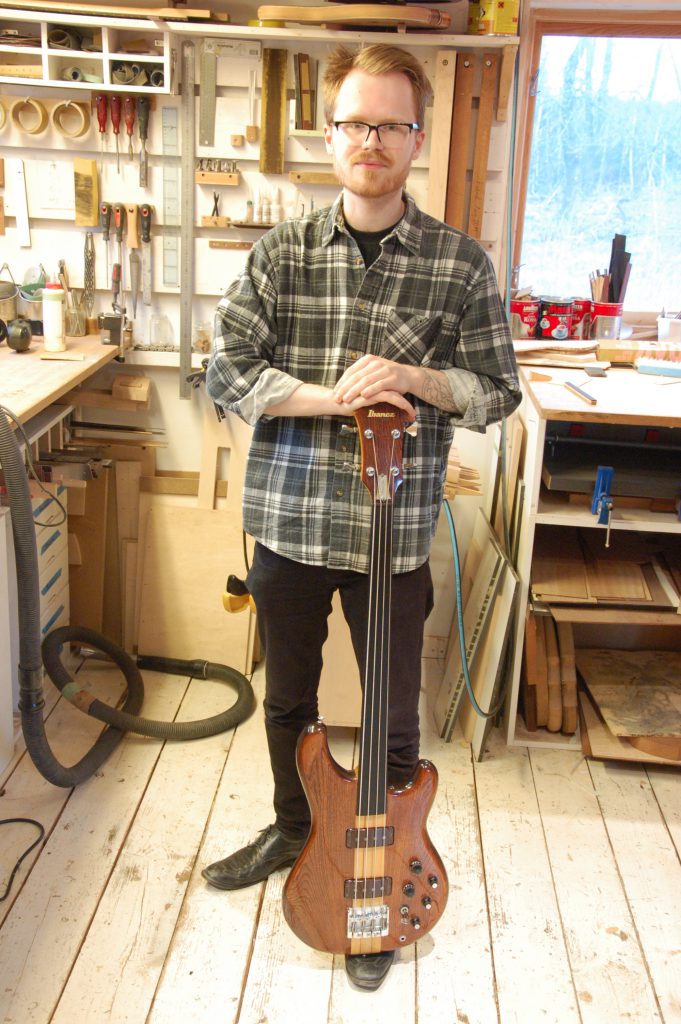 When I take on these jobs I´m not interested in just "doing my job", I want to make it as good as it can ever get. As you can see on the top image, the action on the renovated neck is ridicolously low and detailing is superb. Sebastian Nordström, a pro bass player based in Malmö is very happy as can be seen in the picture on the left.